Restaurants
At breakfast, Western and Japanese sets are served in the hotel restaurant overlooking the garden.
Dishes are made with ingredients sourced in Tokachi and other parts of Hokkaido
to help guests start their day well and full of energy.
Kick off your morning at leisure with views of the verdant garden
and its Hokkaido squirrels and wild birds.
FEATURE1
White-yolked Kometsuya eggs from Takeuchi Poultry Farm in Tokachi's Otofuke Town
FEATURE2
In-house bread made with Hokkaido flour
FEATURE3
Premium Fukkurinko rice developed and produced in Hokkaido
Breakfast sets are cooked to order by the hotel's chefs. This fresh,
delicious fare is made with passion and care using locally sourced ingredients.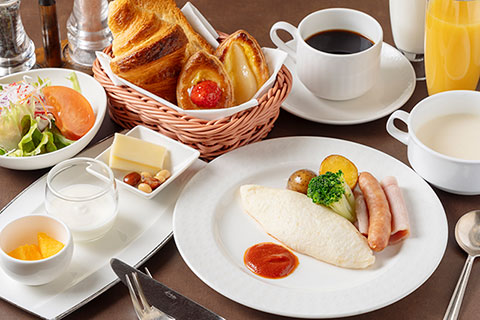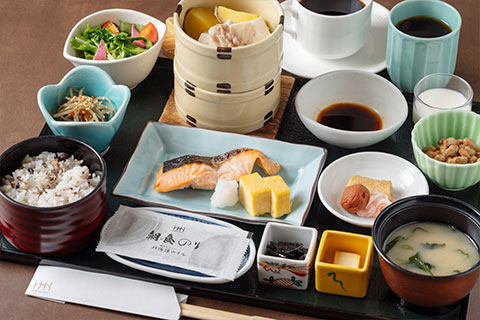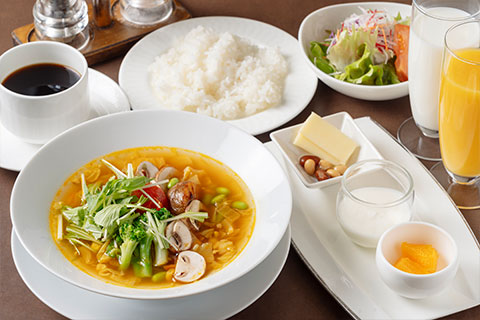 - Breakfast hours: 7 – 10 a.m. (Exceptions may apply.)
- Breakfast prices: adults: 2,100 yen; children: 900 yen
Hokkaido Hotel forest dwellers
The hotel compound is a habitat for adorable Hokkaido squirrels, and the garden facing the restaurant is also home to flying squirrels, wild birds and a variety of other delightful wild animals. Hokkaido squirrels often come to peek at guests through the hotel windows, delighting children and adults alike. They sometimes forget about their underground hoards of Japanese walnuts, which then sprout the following spring. Relaxing in the garden after breakfast is a great way to escape from the stress of daily life.